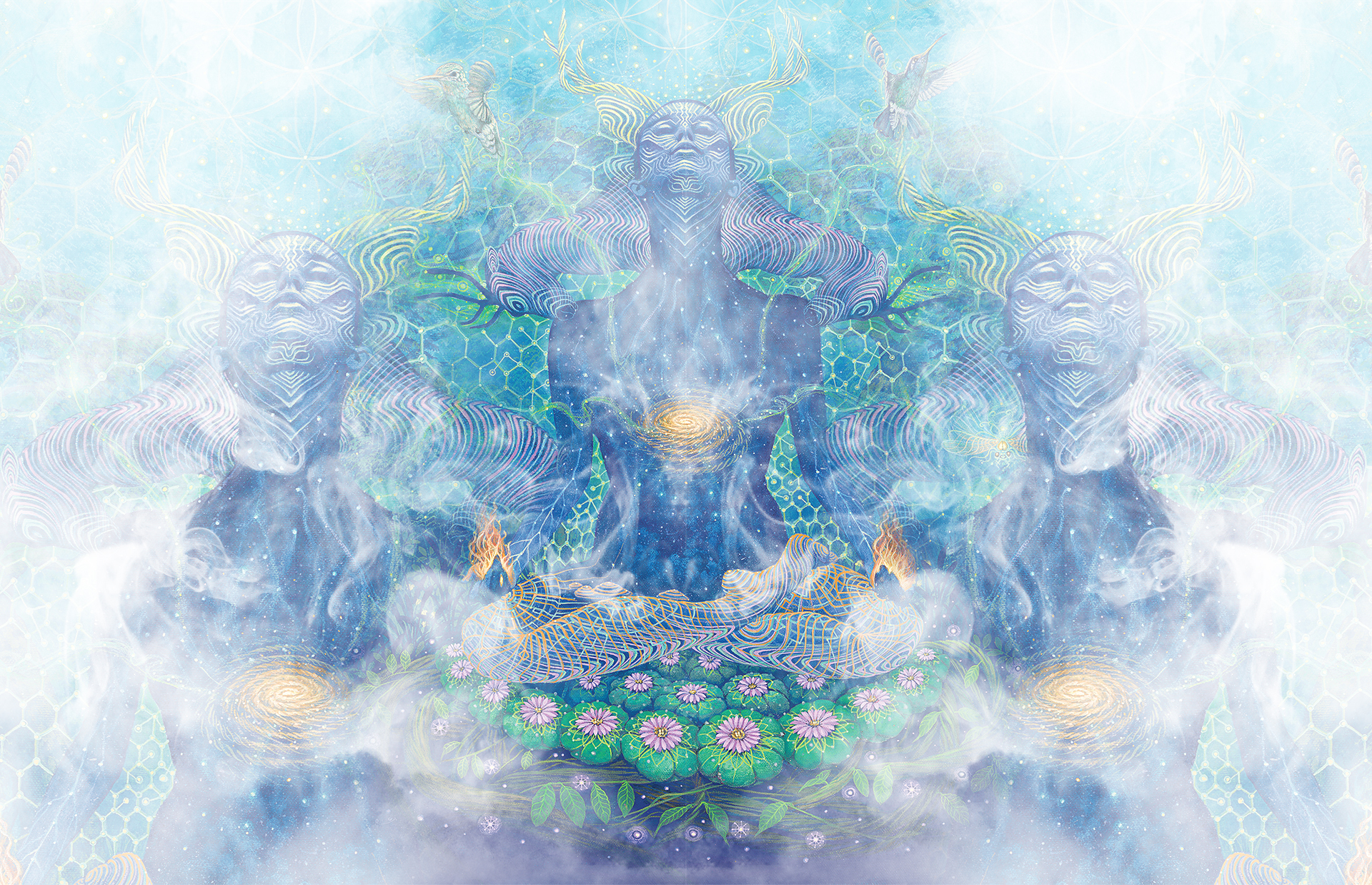 Liquid Bloom Re.Generated
April 21, 2017
The new album Re.Generations initially began as a Shamans Eye remix project, but quickly evolved into a life of it's own as many new collaborations came into the fold. Fresh studio sessions with Deya Dova, Porangui, Arsen Petrosyan, Shamans Dream, Darpan, Numatik, and many other amazing artists offered new sonic dimensions to familiar Liquid Bloom tracks, and newer tracks like Resonant Migration and Ensename.
To coincide with the release of the new album, Amani Friend has also launched this website, a Liquid Bloom bandcamp page, as well as some select merchandise  like a 3D printed USB key,  Orgone pendant, and a full color bandana featuring the beautiful artwork of Luis Tamani.
Re.Generations is being remixed by artists such as AtYyA, Kaminanda, Symbolico, Tribone, Nanosphere, Perfect Stranger, Treavor Moontribe, Terrakroma, Numatik, Mose, Momentology, The Human Experience, Biolumigen, and many others.
Many thanks to Gonzalo (aka Abzzolum) for his amazing work on this website, the Liquid Bloom logo, and the layout of the Re.Generations CD artwork. Deep gratitude to Luis Tamani for his incredible visionary artistry!
Liquid Bloom Bandcamp  |  LB Soundcloud  |  LB Facebook