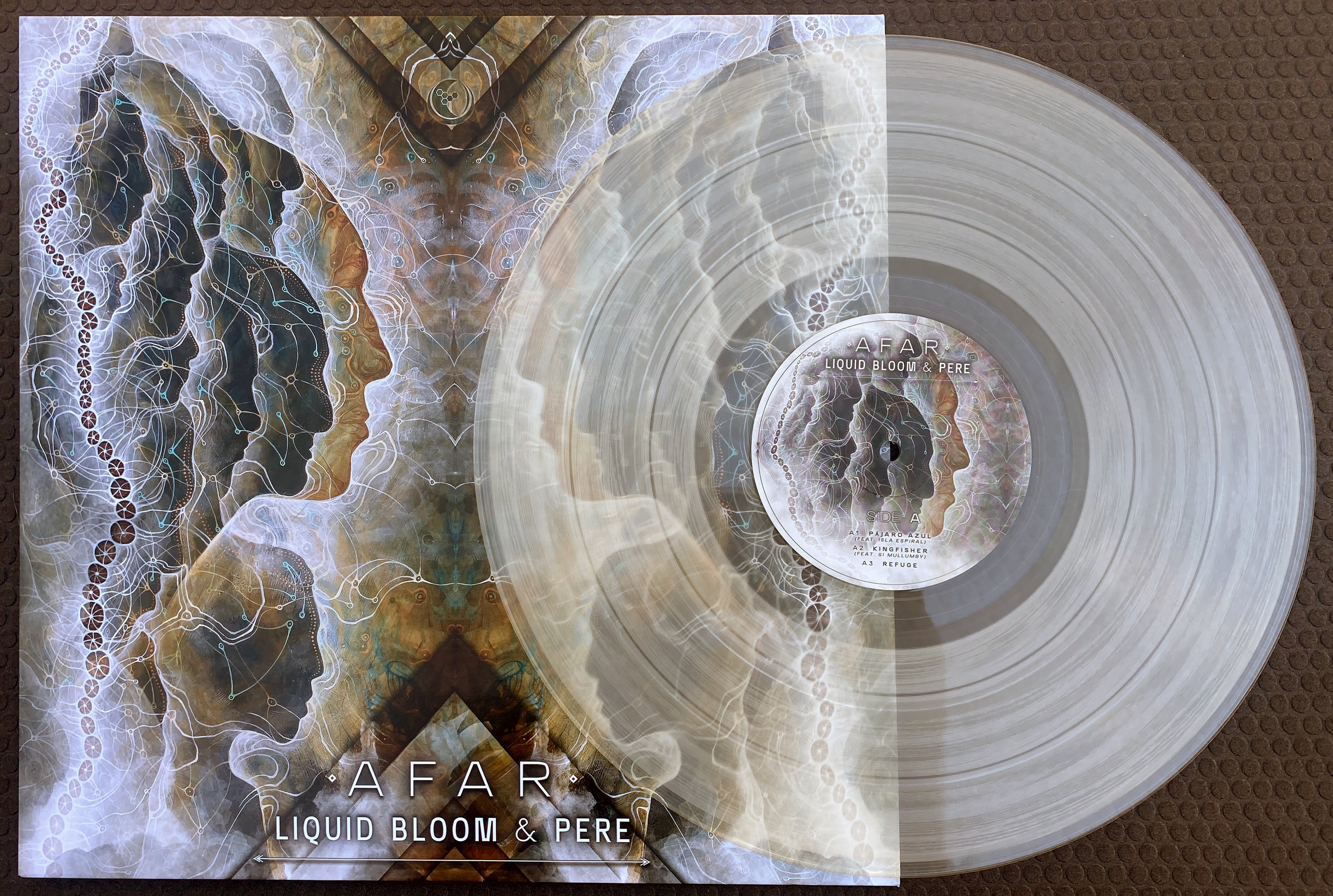 AFAR Limited Vinyl Pressing!
October 27, 2022
Order Here >>> https://liquidbloom.bandcamp.com/album/afar
Liquid Bloom and PERE's immersive album 'Afar' is now available as a limited edition vinyl through Desert Trax! This clear vinyl features the beautiful artwork of Martin Bridge on the front and back and is the first vinyl offering from the Liquid Bloom catalog. Bringing the rhythms of nature to the modern dance floor, this limited-run collectible vinyl highlights each artist's deep passion for the sounds of the world as well as their iconic approaches to musical storytelling in the digital age. With six vivid tracks infusing organic instruments and ancient songs with the trance-inducing energy of progressive electronica, this timeless release is weaved together with collaborations by Chris Berry, Si Mullumby, Madi Sato, and Isla Espiral.
Tracklist:
A1  Pájaro Azul (Feat Isla Espiral)
A2  Kingfisher (Feat Si Mullumby)
A3  Refuge
B1  Overgrown
B2  Ufawatu (Feat Chris Berry)
B3  Azuma Jishi (Feat Madi Sato)
Produced by Amani Friend & Shahar Amit
Mastering by Gregor at Earresistable
Artwork by Martin Bridge
Design by Abbzolum
Order Here >>> https://liquidbloom.bandcamp.com/album/afar